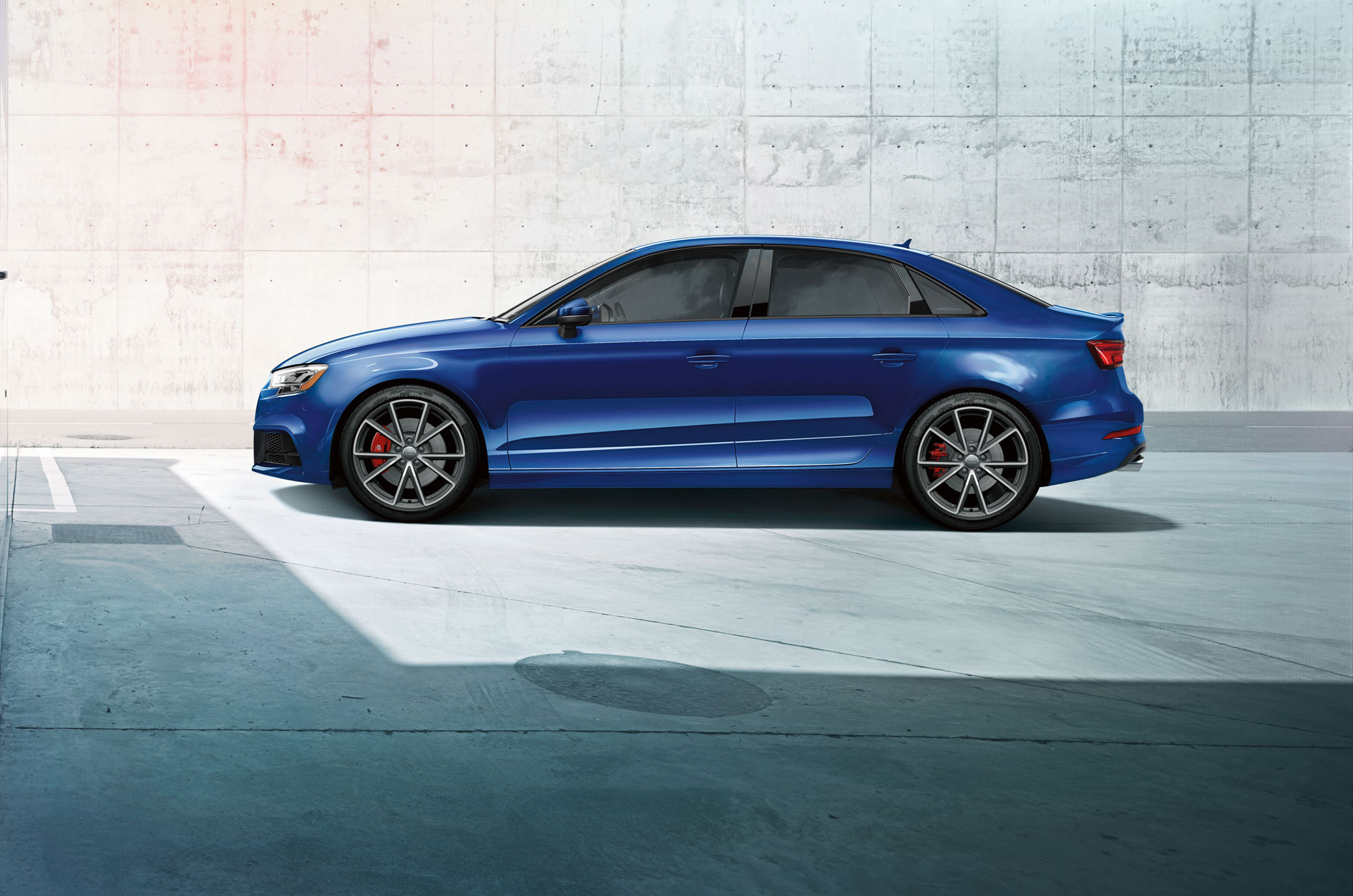 It's that time of year again, when the Season of Audi Sales Event takes flight at Audi Silver Spring. From now until January 2, qualified customers can look forward to Audi of America covering their first month's finance payment on select new 2017 or 2018 models. And speaking of models, all of your favorites are part of our wintertime extravaganza: the Audi Q5, Audi A7, and a 2018 Audi A3 near Columbia, MD, all primed and ready for you to drive home for the holidays.
How good is the 2018 Audi A3? So good that it received a 4.5 out of 5-star rating from Edmunds.com. Having spent plenty of time reading Edmunds.com reviews, we can say from a completely unbiased point of view that finding a car with a 4.5-star rating is akin to finding a four-leaf clover. The 2018 Audi A3 is one of the world's finest entry-level luxury cars, and this year's model shines a little bit brighter thanks to new standard features like heated front seats and dual USB ports.
If you love the 2018 Audi A3 but want even more pizzazz, check out the 2018 Audi S3, the Audi A3 model's performance-oriented sibling. Also available during the Season of Audi Sales Event, the 2018 Audi S3 accelerates and handles like a champ, and its standard all-wheel drive further enhances this luxury sedan's chops no matter how curvy your road of choice.
For those of our customers interested in an SUV, our deep inventory of 2018 Audi cars near Ellicott City, MD holds plenty of choices. Our largest SUV is the 2018 Audi Q7, a high-end, family-focused vehicle with unbeatable ride quality and technology.
Visit our Audi dealership today and get an exceptional deal during the Season of Audi Sales Event!