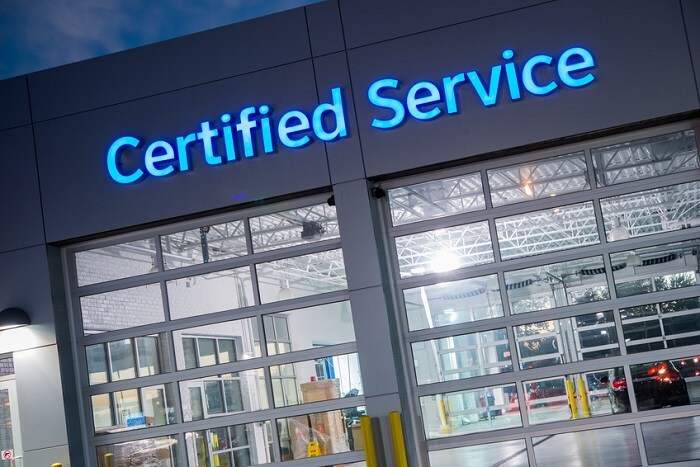 Looking for a place to bring your Audi vehicle for expert service? Look no further than Audi Silver Spring and our Audi service center serving Ellicott City, MD. Here you'll find a friendly, professional team well-versed in all Audi models, along with a full range of genuine Audi parts and regular service specials guaranteed to please.
Our specials run the gamut, from regular maintenance like oil changes and battery replacement to more complex services such as timing belt replacement and a fuel system refresh. We also offer Audi Executive Service, the ideal service solution for busy Marylanders. No appointment necessary - just bring in your Audi Q7 or Audi A3 and our team will take care of every standard service your car needs. Wiper blade replacement, tire rotation, air filter check, coolant refill, we do it all and much more. Audi Executive Service takes around an hour, so feel free to spend some time in our plush customer lounge. We offer free Wi-Fi, complementary beverages and snacks, plasma TVs – everything you need to unwind or catch up on some work.
Some service centers aren't open on Saturday, but our service department is accessible six days a week: 7:30 am - 6 pm Monday thru Friday, and 8 am - 3 pm on Saturday. We also offer early-bird drop-off and after-hours pickup, as well as loaner vehicles should your Audi car need to stay with us for a few days.
Our local Audi dealership is also a terrific place to shop for tires. We know how important fresh tire are for high-performance Audi vehicles like the 2018 Audi S5 Sportback, and we carry only the best tires from top manufacturers like Continental, Dunlop, and Pirelli. Stop in today for tires, parts, service - anything your Audi automobile needs!