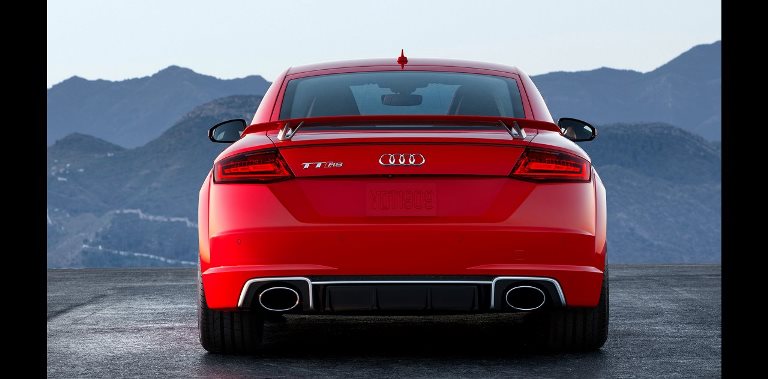 The Audi TT is one of the world's most popular compact luxury sports cars, consistently posting impressive sales since its debut. People love this coupe's sleek design, exceptional acceleration, and abundant next-gen technology. In fact, the auto world's mass-appreciation for the 2018 Audi TT was the impetus for it winning What Car? magazine's Best Coupe Award.
Believe it or not, this is the 16th year the Audi TT has won the award, which means that since this luxury coupe's auspicious debut on American roads, there have only been a few years that it didn't win the award. Also, the What Car? awards event began just four decades ago, which means the Audi TT is easily the most decorated car in this prestigious event's history.
Why should Audi shoppers drop everything and visit Audi Silver Spring to test drive a 2018 Audi TT? First, consider that this beautiful coupe/convertible competes against a number of highly-rated luxury sport coupes and convertibles, and has still managed to achieve the near-mythical greatness outlined in the preceding paragraph. Also, the 2018 Audi TT, despite its many features, progressive design, and powerful engine, is incredibly simple to drive. Standard all-wheel drive (AWD) is a big boon here, as is this car's masterfully-designed virtual instrument panel.
Regardless of which body style you choose – the four-seat coupe or the two-seat convertible – the test drive you take at our Audi dealership serving Columbia, MD will feature a 2.0-liter turbocharged four-cylinder engine that gets 220 horsepower and 258 lb-ft of torque. This engine pairs with a six-speed dual-clutch automatic transmission that's easy to operate and adds another layer of engagement when you're behind the wheel.
Don't miss out on this class leader – visit our nearby Audi dealer today!