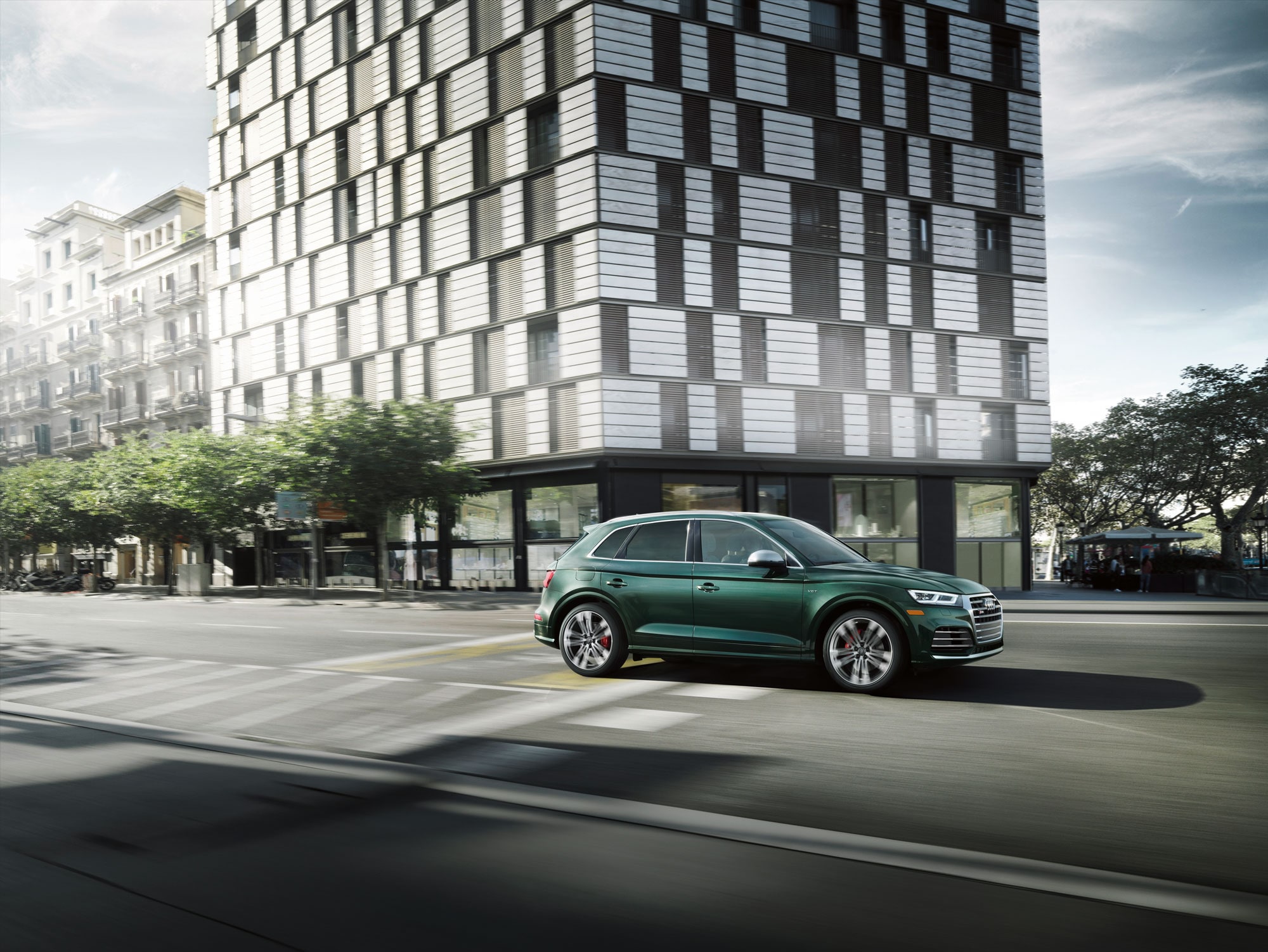 The Summer of Audi Sales Event is a rite of summer, just like that first baseball game of the season or a fireworks show on the 4th of July. And right now when you visit Audi Silver Spring, you can get a fantastic deal on one of more than 30 luxurious, performance-focused Audi vehicles.
Few cars are as unique and capable as a 2018 Audi A7. This high-end hatchback boasts a 3.0-liter supercharged V6 engine that outputs 340 horsepower, in-car navigation, 19-inch aluminum wheels, and lots more. If you currently own a 2005 or newer Audi model and you're ready to upgrade and finance through Audi Financial Services, you can take $1,000 off the price of this critically-acclaimed car.
For SUV shoppers visiting our local Audi dealership, the Summer of Audi Sales Event means can't-miss deals on classy automobiles like the 2018 Audi Q5. Equipped with a 2.0-liter turbocharged four-cylinder engine that achieves 252 horsepower, a seven-speed auto-shift manual transmission with overdrive, and ultra all-wheel drive, this SUV is a blue-chipper. We make it easy for you to get behind the wheel, thanks to three different special offers. Current Audi owners get a $1,000 rebate, while drivers of a BMW car, Lexus auto, or Mercedes-Benz vehicle are eligible for a $750 discount as part of our New Owner Acquisition offer. Our third special offer is for lessees: right now, you can lease a 2018 Audi Q5 for just $425/month over 36 months.
Our Audi dealer serving Columbia, MD has many more models on special during the Summer of Audi Sales Event. The 2018 Audi A4 allroad Wagon, 2018 Audi A5 Cabriolet, and 2018 R8 Spyder are just a few examples. Contact us today for a full walk-through and test drive!