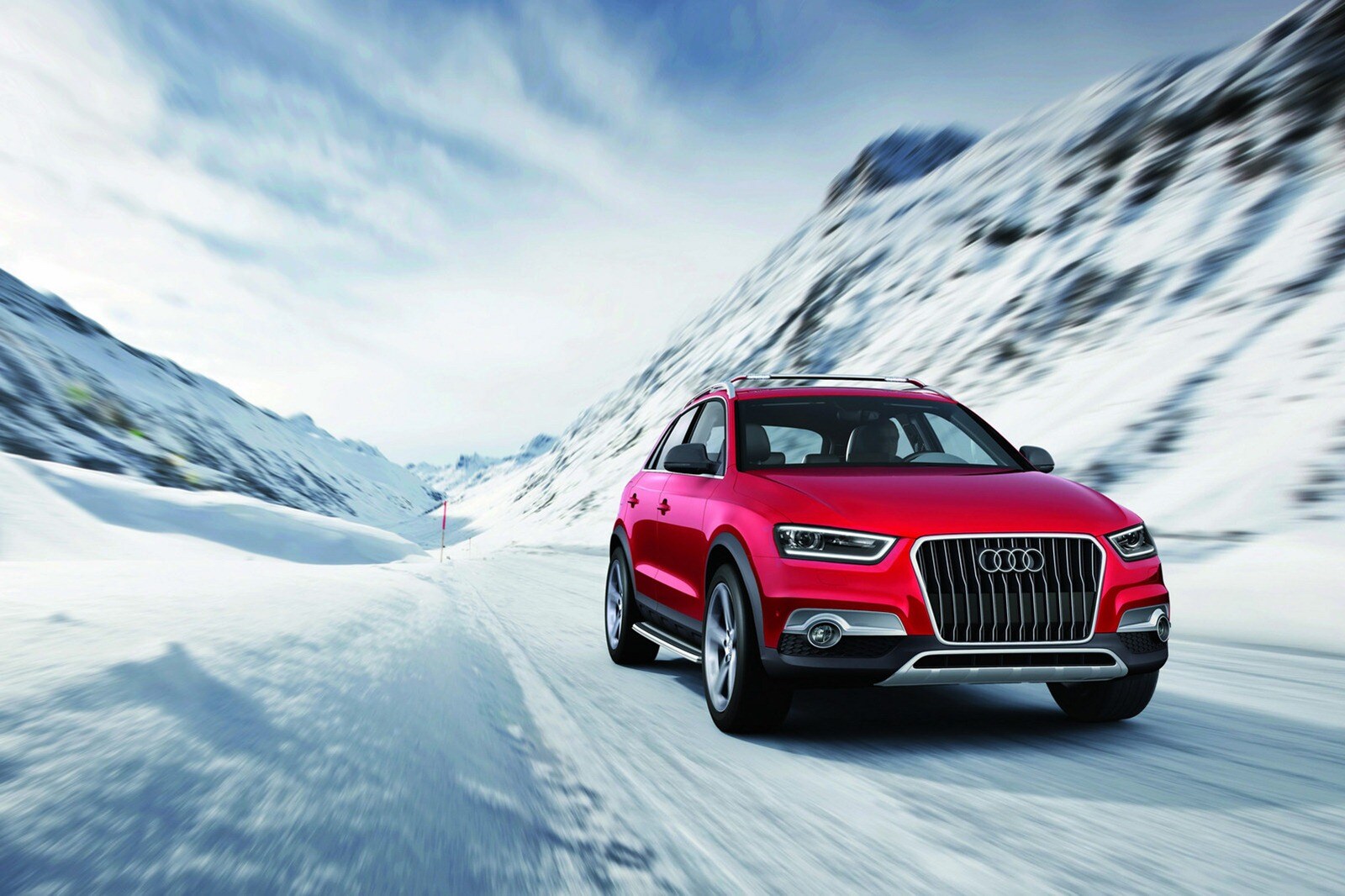 While a frosty Winter Wonderland may look beautiful outside, it can certainly be less than beautiful on your car. Have you prepared your Audi car for some of the harshest things Mother Nature can do?
Whether you drive an Audi Q7 SUV, an Audi R8 coupe, or anything in between, certain precautions must be taken this season. Start by getting your new Audi car ready for the slick roads from snow and sleet. You need to ensure your tires have a healthy tread of at least 4/32" to make sure you can stop on any terrain. Plus, it's a good idea to have one of our licensed professionals inspect your brakes so you aren't left slipping and sliding on the highway.
Of course, as you are driving on the highway there will be lots of debris kicking up on your windshield. Double-check and make sure your windshield wiper fluid level is at full to clean your windshield at any moment. You also need to make sure your windshield wiper blades are working properly. Windshield wiper fluid isn't too helpful without blades!
Feeling overwhelmed with everything to check? Don't fret! We'd be happy to help by giving your car a full inspection to make sure that it's prepared for the season. You can easily schedule an Audi service appointment online or call our service department at 888-903-3238. Our service department is open Monday through Friday 7:30 a.m. to 6 p.m., and Saturday from 8 a.m. to 3 p.m.
Visit our Audi dealership near Columbia, MD, to make sure you and your car are prepared for the cold. Stop by Audi Silver Spring at 3151 Automobile Boulevard in Silver Spring, MD. We are ready to help get your car into its winter gear.