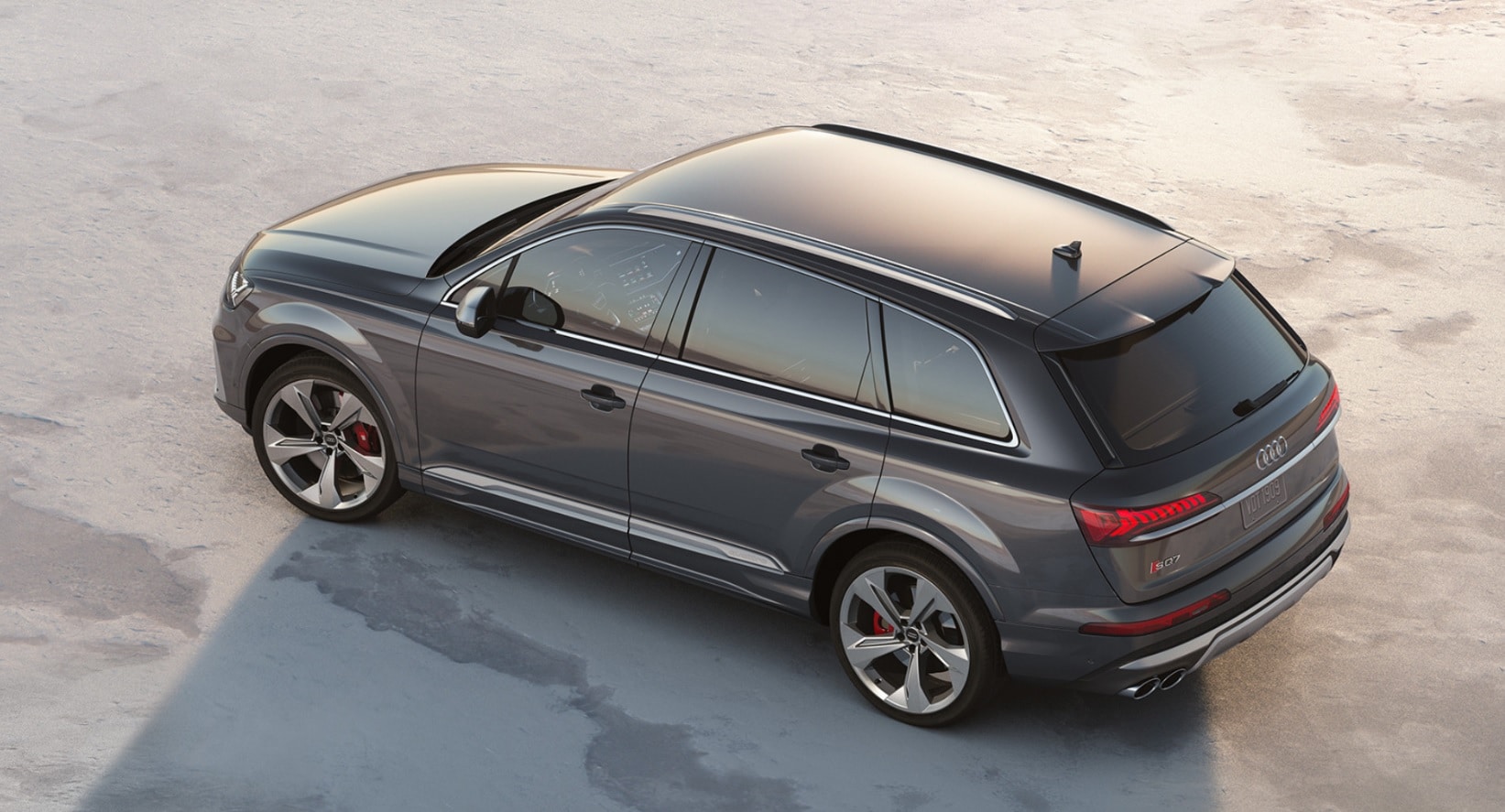 Audi vehicles are, by nature, strong-performing automobiles, but that doesn't mean there shouldn't be sportier iterations that give certain types of customers access to even more power, right? The 2020 Audi SQ7 and 2020 Audi SQ8 models aim to combine the utility of a luxury crossover with the muscle of other lauded Audi S cars. Here at Audi Silver Spring, we can't wait to get behind the wheels of these beauties with customers who are likely every bit as eager for them to arrive as we are.

Both the 2020 Audi SQ7 and the 2020 Audi SQ8 will come equipped with 4.0-liter TSFI® V8 engines capable of producing as much as 500 horsepower and 568 lb-ft of torque. Despite being crossovers, that kind of juice is enough to propel these vehicles from 0-to-60 mph in just 4.3 seconds, immediately making them both among the most powerful 2020 Audi cars available.

And horsepower isn't the only enhancement in these variants. Both models also come standard equipped with an eight-speed Tiptronic® transmission, all-wheel steering, improved handling, and more stability at higher speeds. In terms of aesthetics, it will come with Alu-optic or Black-optic design elements, a new Singleframe® grille, and larger 20-inch or 21-inch wheels. The S sport seats inside will feature cross-stitched leather and offer heating and improved ventilation for increased comfort.

In short, these are just really powerful, sporty-looking cars, and we look forward to their arrival sometime later this spring. In the meantime, customers in and around Ellicott City, MD can try out the latest Audi Q7 and Audi Q8 models, which are great in and of themselves. Those down for sportier driving, though, should know that some really impressive vehicles are coming down the pipeline.