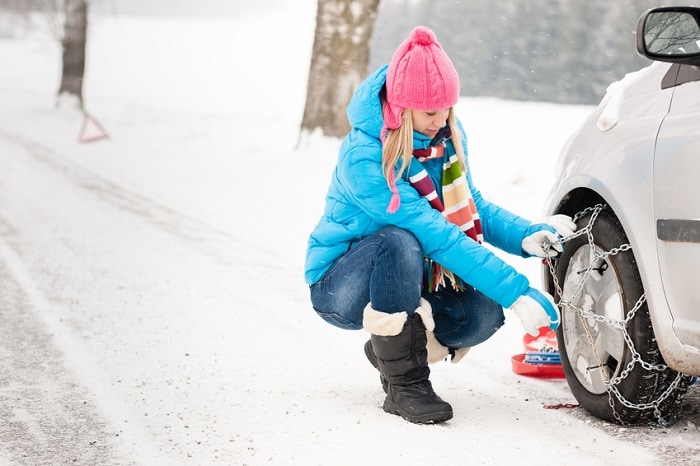 When the average person thinks about winter driving and all it might entail (heavy snow, freezing temps, slush, and lots of window scraping), the word "enjoyable" is rarely mentioned. However, with the right equipment and professional service, you might find yourself actually enjoying a winter cruise in your Audi Q5 near Columbia, MD.
Wintertime equipment and accessories can make a big difference in terms of automotive safety and convenience, and winter tires are one of the most popular cold-weather add-ons. These come highly recommended for drivers in any locale where snow, ice, and slick roads are a possibility/probability during the winter months. And when you pair snow tires with all-wheel drive (AWD), an all-weather system that features prominently on many Audi vehicles, you have every reason to feel safe and sound behind the wheel, no matter the conditions.
Regarding convenience features, the appearance of remote start more than a decade ago was a godsend to hundreds of thousands of drivers across the country. What better way to warm up your car on a cold night than to do it from the comfort of your kitchen? Also, our nearby Audi dealers recommend investing in all-weather floor mats that are tougher and more resistant to mud, snow, and all forms of winter grime. Save your nice floor mats for warmer weather.
Regular service is also key to hassle-free wintertime driving. In fact, before winter even kicks in we recommend you visit Audi Silver Spring so we can top off your antifreeze and windshield wiper fluid, check your battery, inspect your brakes and tires, and test your heater and defrost unit. We'll also throw in a car wash to keep your car dirt and salt-free.
Visit us today for terrific Audi lease specials near Ellicott City, MD, and more wintertime driving tips!