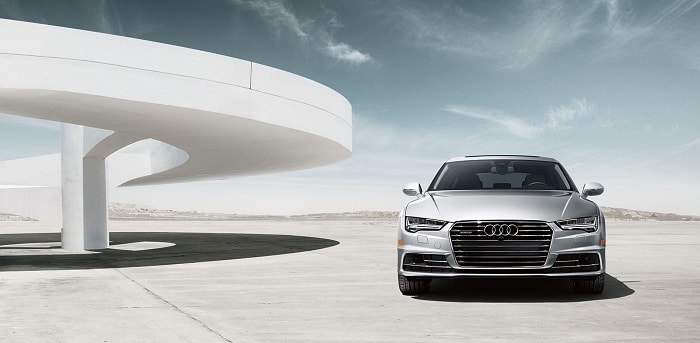 Audi shoppers in and around Columbia, MD know that Audi Silver Spring is destination #1 for a brand-new Audi TT, a pre-owned Audi A6 near Ellicott City, MD, and everything in-between. And with summer only a month away, we know you'll want to visit with our Audi dealers in Silver Spring, MD and explore our selection of road-trip-ready luxury vehicles.
Whether your summertime plans include nearby destinationss like Fairland Recreational Park or the banks of the Patuxnet River, or the great sightseeing and activities in cities such as Washington, D.C. and Baltimore, MD, the journey is much sweeter when you and your family hit the road in an Audi vehicle. We have a wide range of options, from roomy, high-tech sedans to powerful seven-passenger SUVs that can easily tow a camper, boat, or wave runner.
If you want a vehicle that well-balances brains, brawn, and beauty, only a 2017 Audi Q7 near College Park, MD will do. This fully-redesigned, three-row luxury crossover SUV is a family's dream, with a quiet, high-tech cabin, exceptional safety ratings, and a robust supercharged V6 engine. This SUV is undoubtedly one of the most advanced vehicles in the world, offering semi-autonomous driving aids like adaptive cruise control and speed-limit sign reading that make even the longest road trips a lot more enjoyable. The supercharged V6 engine is rated at 333hp and 325 lb-ft of torque, and the baseline 2.0L turbocharged 4C engine, capable of 252hp and 273 lb-ft of torque, is no slouch.
On the sedan side, the 2017 Audi A7 and 2017 Audi S8 are terrific choices. And if you're ready for a spirited luxury wagon, the 2017 Audi A4 Allroad is perfect for active families. With so many options, your best bet is to stop in today for a test drive or three!