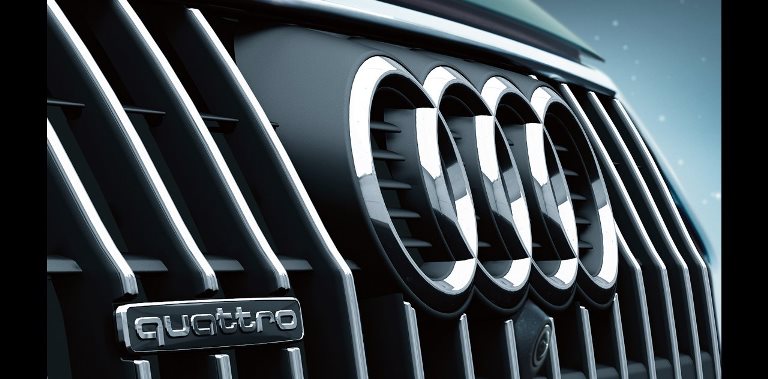 If you're tracking an Audi A6 near Columbia, MD, you need only wait a few more months for the 2019 model to arrive. Enhancements are abound: from this luxury sedan's upgraded steering and handling to its refreshed styling and next-gen technology. This is a car you'll definitely want to test drive when it arrives this summer at Audi Silver Spring.
Since the 2019 Audi A6 model's debut at last month's Geneva Auto Show, car aficionados are raving about the sheer quantity and quality of next-gen technology this car features. Perhaps the most notable addition is the Audi brand's MMI Touch Response platform. The 2019 Audi A6 is the second Audi model to receive it (the first being the all-new 2019 Audi A8), and it ably replaces the existing "rotary knob interface" with a twin-touchscreen array that's supplemented by advanced voice controls and a trace pad. "Sleek, ultra-modern, and intuitive" are three words that aptly describe this new platform.
The Audi brand's well-received Virtual Cockpit is available on the 2019 Audi A6, and this year it features a few new advanced safety technologies. One of these, Adaptive Driving Assistant, is a blend of lane-keeping assist and adaptive cruise control, whose purpose is to keep the car in its lane and at a safe distance from the car in front, even if the lane narrows, widens, or is diverted by construction. Two more driver aids, Garage Pilot and Parking Pilot, will effortlessly park the 2019 Audi A6 in a perpendicular or parallel space.
Performance-wise, the 2019 Audi A6 receives a new all-wheel drive system that make this sporty sedan more agile than ever, along with a new suspension that enhances what is already an exemplary ride. Learn more about these additions and many others when you visit our Audi dealership serving Ellicott City, MD!