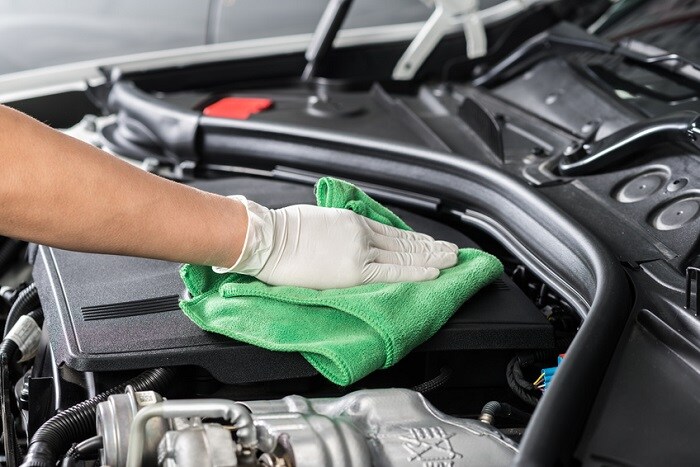 More power? More fuel efficiency? Engines are the heart of your Audi vehicle and different engines can make a big impact on how your vehicle drives, as well as what you get out of it. Not sure which engine is best for you? It depends what features matter to you most.
Four-Cylinder Engine
A cylinder is the chamber in your vehicle that burns gasoline and generates power. Generally, a four-cylinder engine won't generate as much power as vehicles with more cylinders. They are smaller in size since they don't require as many chambers though, making them more efficient.
However, less cylinders doesn't have to translate to less power. In fact, the Audi S3 has one of the most powerful four-cylinder engines there are, generating a whopping 292 horsepower.
V6 Engine
A V6 engine optimizes six cylinders with two banks of three each, in the shape of a V. A V6 engine is ideal for larger vehicles needing more power or performance cars, where you are looking for more power. However, more power can translate to less fuel efficiency.
The Audi S4 and Audi S5 utilize turbocharged V6 engines for maximum power without compromising fuel efficiency. It generates up to 354 horsepower and 369 lb-ft of torque for maximum fun too.
V8 Engine
A V8 engine, similar to a V6 engine, has two banks of cylinders with four on each bank. Audi vehicles typically don't use V8 engines as the company shifts towards more efficient vehicles, including electric options.
Visit our Audi dealership near Columbia, MD, to see what type of Audi vehicle – and engine – is best for you. Come see us at 3151 Automobile Boulevard in Silver Spring, MD for a test drive. The drive will speak for itself.