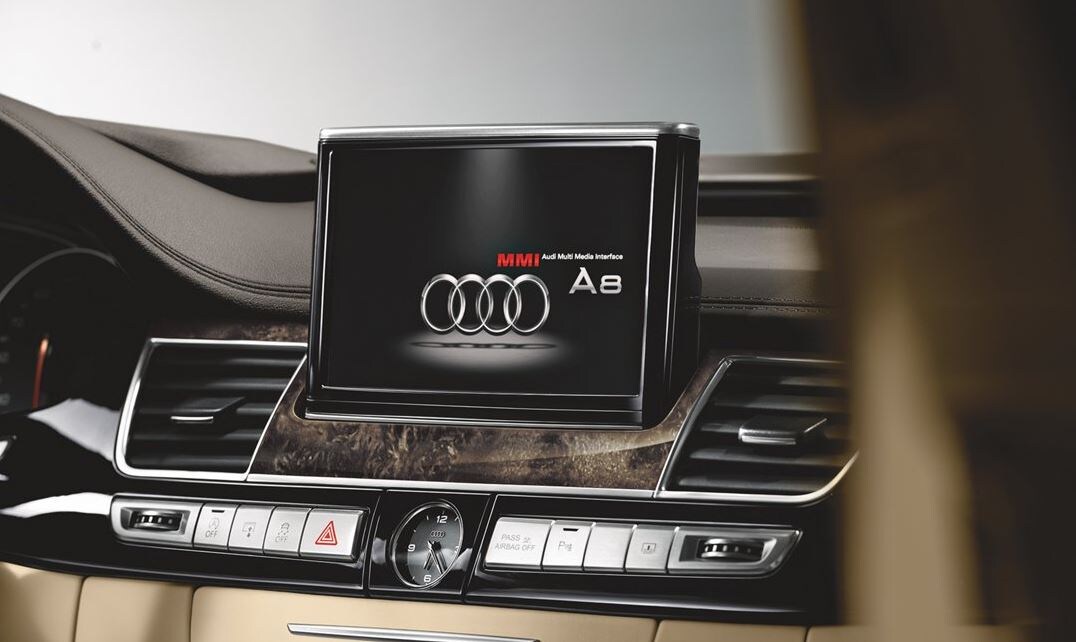 Over the course of its storied history, the Audi brand has earned countless awards and recognitions related to automotive innovation. And now it's time once again to clear some room in the Audi brand's trophy case, because the luxury automaker just scored two awards during the inaugural Edmunds CES Tech Driven Awards: "Most Innovative Automaker" and "Most Innovative Infotainment System".
If you've ever driven an Audi A7, you know just how technologically advanced Audi vehicles have become over the last decade. The auto industry's presence at CES--the world's foremost technology trade show--has grown exponentially, which is why CES and Edmunds teamed up this year to create the aforementioned CES Tech Driven Awards. And the Audi brand was the star of the event, with Edmunds' editors praising the automaker for its "Vision, bold spirit, and courage in innovation".
Most Innovative Automaker
Given Audi USA's advancements with the 2019 Audi A8, the first production automobile developed specifically for SAE Level 3 automated driving, the Audi brand's winning of the "Most Innovative Automaker" award was a slam dunk. With judges applauding Audi USA for "Pulling ahead of the pack with its strong history of innovation", the 2019 Audi A8 is well-known worldwide as a car that will revolutionize the driving experience. Cutting-edge advancements include Audi AI traffic jam pilot, Audi AI park pilot, and Audi AI garage pilot.
Most Innovative Infotainment System
Every Audi sedan, SUV, and Audi convertible for sale near Ellicott City, MD comes with an MMI infotainment system that embraces the fine line between sophistication and user-friendliness. And with Audi Virtual Cockpit, Amazon Music integration, and 3D graphics courtesy of a quad-core NVIDIA Tegra 3 processor, Audi owners are privy to in-cabin infotainment technology like no other.
Visit our local Audi dealership today for more information!