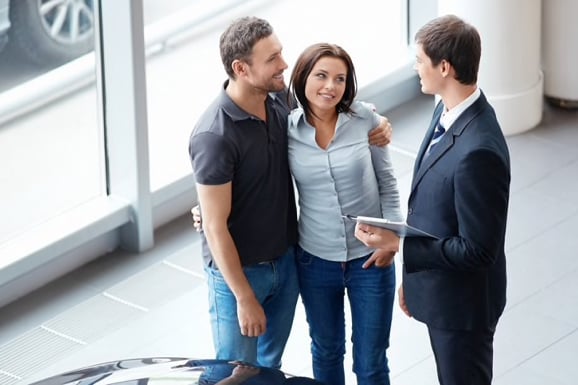 Is 2019 finally your year to trade in that clunker and get into a new car? At Audi of Silver Spring we have so many options we know you'll love, but the question is: where to begin?
The least fun question when car shopping, but arguably the most important, is can you afford a new car? A lot goes into buying one. There's the cost of the car itself, the cost of car insurance, taxes and tags, car maintenance, and so on. So, first things first: the financing. You can start by trying to get preapproved online to determine how much of a car you can afford. You can also use the payment calculator to estimate your monthly payments.
Next thing to consider is your down payment. Are you planning on paying for your down payment or trading in your existing vehicle? Our Audi finance center near College Park, MD, can help you determine what type of down payment you'll need. Set up a reasonable timeline for saving money, if you aren't yet prepared. It will be here before you know it!
Now, what type of vehicle are you looking for? Before deciding what type of car you want, decide how you're going to get it. Are you looking at leasing or buying a new Audi vehicle? There are a few things to consider when deciding if you're buying or leasing. But that can play a big part in your decision. Also, you'll want to check out our new Audi specials which may also factor into your decision.
Next, carefully research the different models and see what matches your needs. And, finally, come out and see us for a test drive! Excited yet? We can't wait to see how 2019 plays out for you!