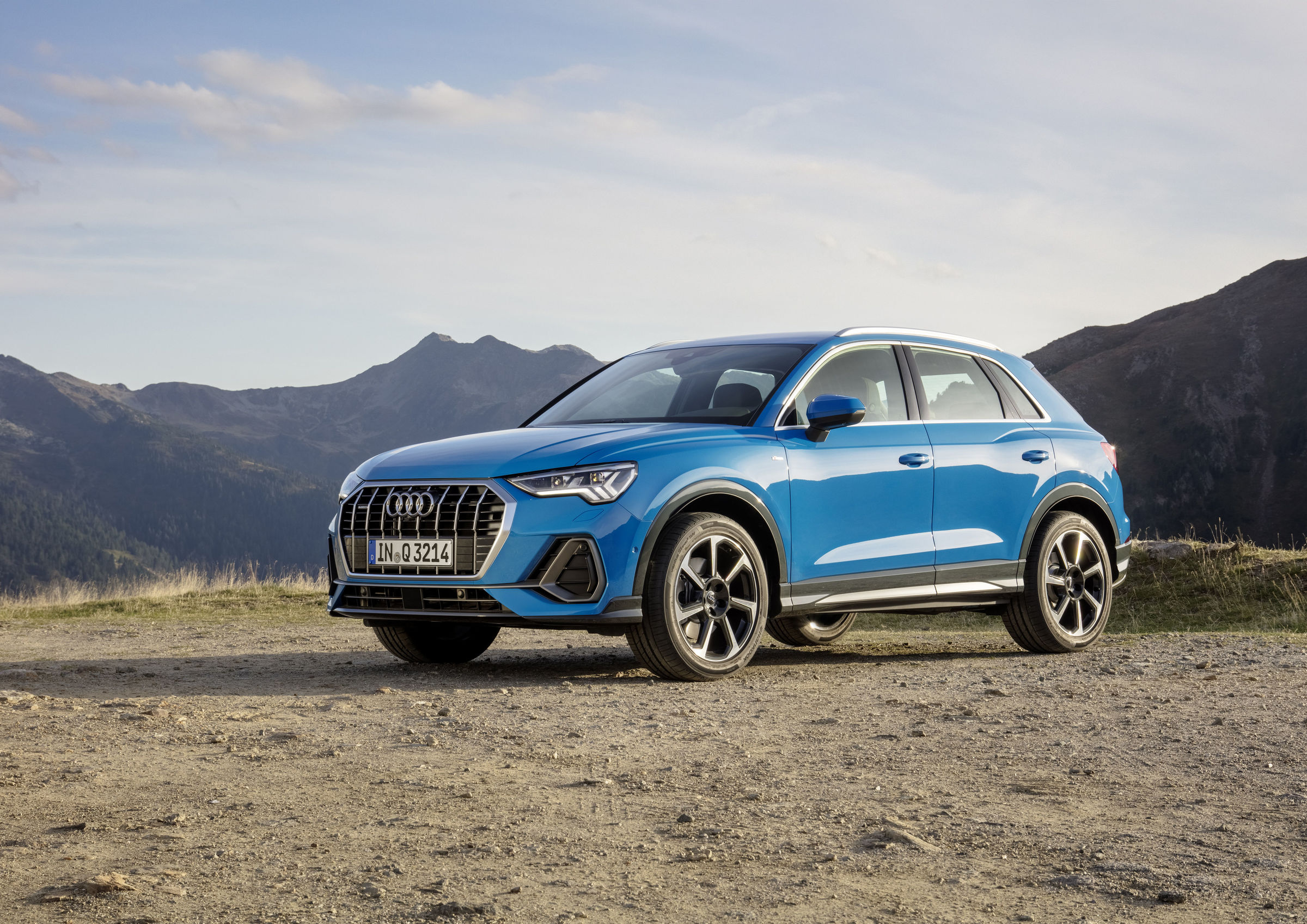 At Audi Silver Spring, you can expect the complete luxury experience from our wide variety of new and pre-owned Audi vehicles to our leading customer service. As an Audi dealership in MD, we're excited about the new 2019 Audi Q3, but many of our customers ask us, "how does this vehicle stack up against the 2019 BMW X1"?
Audi versus BMW, two luxury car brands that are often neck and neck when put at odds. Both manufacturers offer quite compelling crossover options, but how do they fair when they are placed in competition with one another? The 2019 Audi Q3 and the 2019 BMW X1, two great vehicles that offer a luxury crossover experience like no other.
For starters, the 2019 Audi Q3 is tooled with a zippy yet powerful 2.0-liter four-cylinder engine that offers up 228 horsepower and 258 lb-ft worth of torque. Alternatively, the 2019 BMW X1 provides a remarkably similar 2.0-liter four-cylinder engine that provides drivers with 228 horsepower and 258 lb-ft worth of torque. That said, the similarities between the two vehicles stop there.
The 2019 Audi Q3 comes with a sweeping range of high-tech features that are considered standard with the crossover. Innovative smart features like forward collision warnings and low-speed automatic braking come with the base model of the new Audi Q3. Unfortunately, if you're hoping to get these same features in the BMW X1, you'll have to pay a little extra.
Technology wise, the Audi Q3 continues to have the upper hand. As standard, it comes with an 8.8-inch MMI® touchscreen, Apple CarPlay™, Android Auto™, and a 10-speaker audio system. If you opt for the BMW X3, you'll notice a severe lack in similar amenities. The BMW SUV features a 6.5-inch touchscreen as standard, along with Apple CarPlay™—there is no availability for Android Auto™. Additionally, it only outfits a seven-speaker audio system as standard.
All that said, we believe the 2019 Audi Q3 comes out on top when pinned against the 2019 BMW X3. At Audi Silver Spring, our team can set you up with a test drive of the new Audi Q3, and show you firsthand how Audi vehicles continue to be at the top of their class.