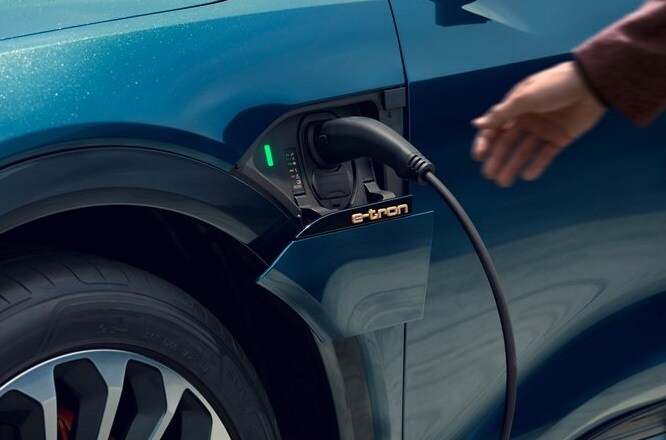 Back in the 1980s, the idea of a "station wagon" would've conjured images of wood-paneled boxes with the aesthetic appeal of a moving truck, but the 2019 Audi e-tron is proof that certain modern crossovers have made that type of vehicle cool, to say nothing of its environmental-friendliness and undeniable luxury.

For those Silver Spring Audi customers that are not familiar, the Audi e-tron is a battery-powered crossover that is the brand's first fully electric automobile. While not technically a station wagon, it's close in both size and function. It fits neatly in between the compact Audi Q5 and the larger Audi Q7, and it is filled to the brim with the sort of great tech that keeps all sorts of customers in and around Columbia, MD happy.

The electric drivetrain is the pièce de résistance, as it features a 95.0-kWh lithium-ion battery that powers electric motors at both axels. In using all-wheel drive and a rear motor, this drivetrain can generate upwards of 402 hp and 490 lb-ft of torque—both of which are remarkable numbers for a vehicle of this size. Best of all, it boasts a 204-mile driving range, which means all that power doesn't come at the behest of efficiency.

Inside, this Audi vehicle is like all its siblings in that it boasts some truly incredible infotainment options. High-resolution screens line the dashboards, and the Audi Virtual Cockpit allows for easy use and fantastic aesthetic appeal.

Put simply, among all the Audi lease specials we offer here at Audi Silver Spring, those for the Audi e-tron are among the most interesting because it is such a unique automobile in our lineup. If you would like to see how unique it is up close and personal, come pay us a visit sometime soon. We'd be happy to show what the first Audi EV can do.