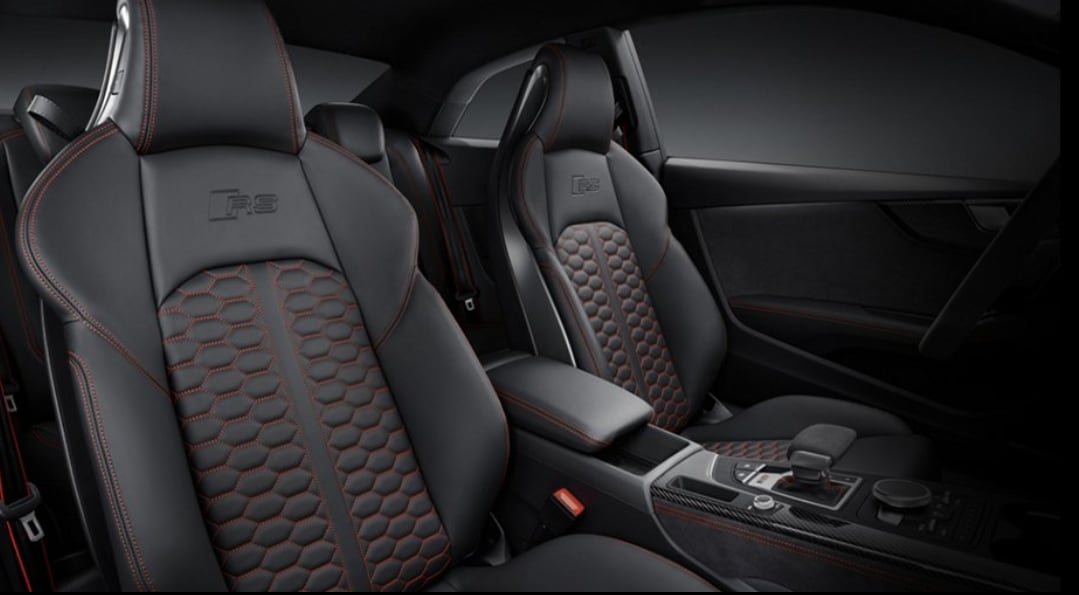 It's no real secret that drivers in and around Silver Spring, MD love the Audi A5 and Audi S5 models. Now, we introduce you to the 2020 Audi RS5, the stronger, sportier sibling that is drawing all sorts of rave reviews as we head into the 2020 model year. While we don't yet have any of these models in stock, we still love bragging about its pick-up and its gorgeous aesthetics, which coincidentally are the two things that set it apart from other similar vehicles in our lineup and in its segment.

What most sets this car apart is its engine, which in this case in a 444-hp twin-turbocharged V6. Those are similar horsepower numbers as the outgoing version of the car, but the torque in the new V6 engine gets a massive boost from 317 lb-ft to 443 lb-ft. Combined with Audi quattro® all-wheel drive, the 2020 Audi RS5 has the sort of straight-line speed that Silver Spring Audi fans can brag about. It can even rip from zero-to-60 mph in just 3.7 seconds, something that the biggest rivals from other luxury brands simply cannot offer.

The other major boon of this vehicle is its styling, both inside and outside. Inside, there are endless lavish features, not the least of which include the Audi Cockpit visual display and massaging front leather seats. Outside, its sportier lines and grille make it clear this is a different breed of Audi coupe.

If you are interested in the 2020 Audi RS5, keep your eye on the Audi Silver Spring website for updated inventory and Audi lease specials moving forward. This is an exciting contribution to our stable of vehicles, and we are excited to watch our customers from Silver Spring and Columbia, MD enjoy it as much as we do!