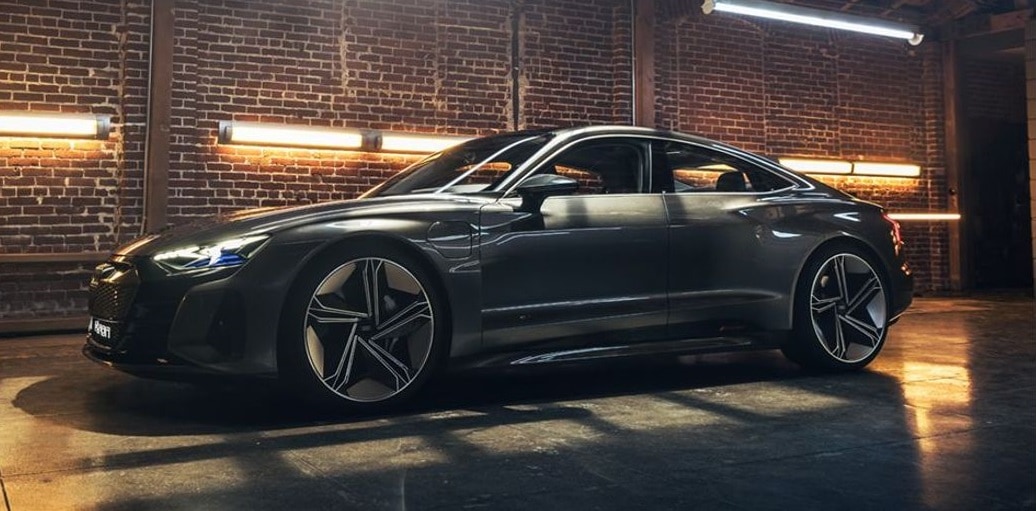 If your aim is to find the latest and greatest in the world of luxury motoring, don't hesitate to head over to Audi Silver Spring. When you visit our Audi dealership serving Ellicott City, MD, our team of helpful Audi dealers will show you around our incredible selection of new Audi cars for sale. While there's plenty to get excited about in our current lineup, we also love looking toward exciting things to come, such as the 2021 Audi e-tron GT.
2021 Audi e-tron GT Model Overview
Stepping into the 2021 Audi e-tron GT truly looks like taking a step into a time portal. The crisp interior invites each passenger into a comfortable and clean-looking cabin for up to five people. This electric grand touring sedan also engages the eye from the outside with an aggressive stance that creates a sense of motion even at a standstill. The outside also features sharp lights, bold performance details, and sleek styling lines.
The futuristic look of the 2021 Audie e-tron GT is matched by the dramatic performance you experience when you press on the acceleration. Due to the fully electric motors, you feel the torque right away. And there's plenty of it, thanks to the 590-horsepower output, which allows you to go from 0-60 mph in just 3.5 seconds.
In addition to the blistering performance, this electric car promises incredibly fast charging to make life more convenient, with high-speed charging stations being able to achieve an 80% charge in just 20 minutes.
Audi Silver Spring
Contact our Audi dealership today to learn more about our thrilling inventory of luxury cars and to hear about upcoming arrivals on our lot, such as the brand-new 2021 Audi e-tron GT.