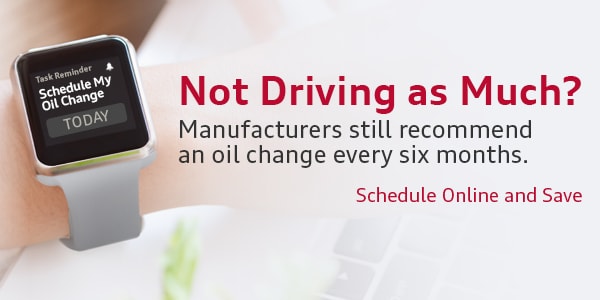 You likely already know that regular oil changes are an essential part of Audi maintenance, but did you know that you still need to get them even if you're not driving as much as usual? These days, with more people working from home and fewer people commuting to the office every day, it's possible that your Audi car has been sitting in your garage more than usual.

However, that does not mean you can skip your regular oil change service. Here is why oil changes are so important.
The Importance of an Oil Change Service
Whether you drive an Audi A4, Audi Q7, or another model, regular oil changes keep your car running like it is supposed to. Here are some of the primary reasons to get an oil change, even if you haven't been driving as often.
Reduces engine wear and build-up: Regular oil changes help to reduce and remove excess dirt that has built up in your engine from use. Over time, old oil gets funky and is bad for your engine. An oil change will remove the sludge build-up and ensure your engine is clean.
Prolongs your engine life: Getting consistent oil changes will help extend the life of your car's engine, which increases your car's value. A clean engine is a long-lasting engine.
Increases gas mileage: Did you know that the quality of engine oil and gas mileage go hand in hand? If you fail to change your oil when necessary, gas mileage will be harmed, causing more frequent trips to the gas station.
Come in Soon!
Schedule a service appointment for your next oil change today at Audi Silver Spring!