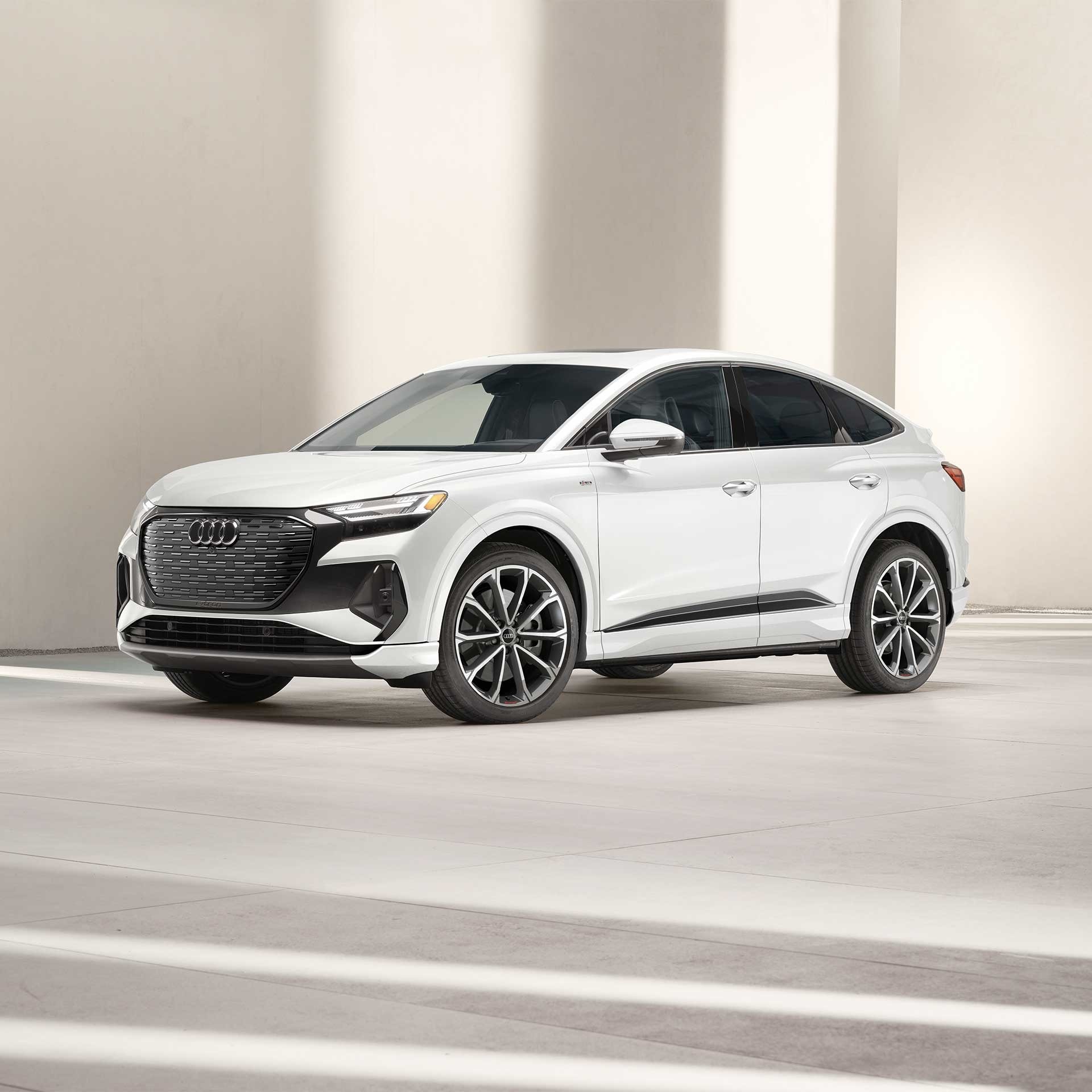 For Audi, luxury electric vehicles aren't just a passing fad; they're the future. By utilizing groundbreaking electric vehicle powertrains combined with the Audi luxury and elegance that you already know about, vehicles like the upcoming 2022 Audi Q4 e-tron are where the automaker is headed.

While this exciting new electric SUV is not yet available here at Audi Silver Spring, our dealers were able to obtain some information about it.
Luxury Electric SUV
With the upcoming 2022 Audi Q4 e-tron, Audi will double the size of its EV-centric e-tron lineup. The Audi SUV will be smaller than the midsize e-tron SUV, and it will sit on a footprint similar to the compact gasoline-powered Q5 crossover. The base powertrain is set to be a single 201-horsepower electric motor paired with a 77-kilowatt battery pack.

Buyers will also be able to upgrade to a more powerful 295-horsepower dual-motor setup with all-wheel-drive as optional. This battery pack is said to deliver up to 250 miles of driving range per charge, and you can expect a 0 to 60 mph time of 6.2 seconds.
Interior and Cargo
The interior of the 2022 Audi Q4 e-tron will be a technological showcase. While it will have some of the same features found in other luxury Audi SUVs, it also has unique features, such as a squared-off steering wheel with touch-sensitive controls and a toggle-switch gear selector. There will be available seating for either four or five, and interior passenger space should be about the same as the gas-powered Audi Q5 SUVs.
The 2022 Audi Q4 e-tron is expected to hit dealership lots later this year. For now, visit Audi Silver Spring to ask our dealers any questions you may have about the upcoming electric SUV.